At its main business site in Ingolstadt, AUDI AG offers visitors a comprehensive brand experience. The Audi Forum Ingolstadt is open to everyone with an interest in the brand and is a popular point of attraction and a tourist highlight for people from the region and around the world.
At the car delivery in the Customer Center, customers and their companions take delivery of their new Audi cars. In the Audi museum mobile, the focus is on the history of the brand. Over 100 automobiles, bikes and multimedia presentations illustrate the long tradition of Audi in a captivating way.
Various discovery tours through the factory offer insights into state-of-the-art automotive production at the Ingolstadt business site. The Audi independent cinema offers daily showings from its selection of movies which have won numerous awards.
The Audi Forum Ingolstadt is a popular meeting point thanks to the wide variety of events held there, such as the successful concert series "Jazz im Audi Forum Ingolstadt". In the Audi shop and in the museum shop, interested visitors will find high-quality items.
The gastronomical experience comprises the live cooking market restaurant, the AVUS fine dining restaurant and the Bar & Lounge. Companies from across Germany value the conference area with conference rooms of various capacities.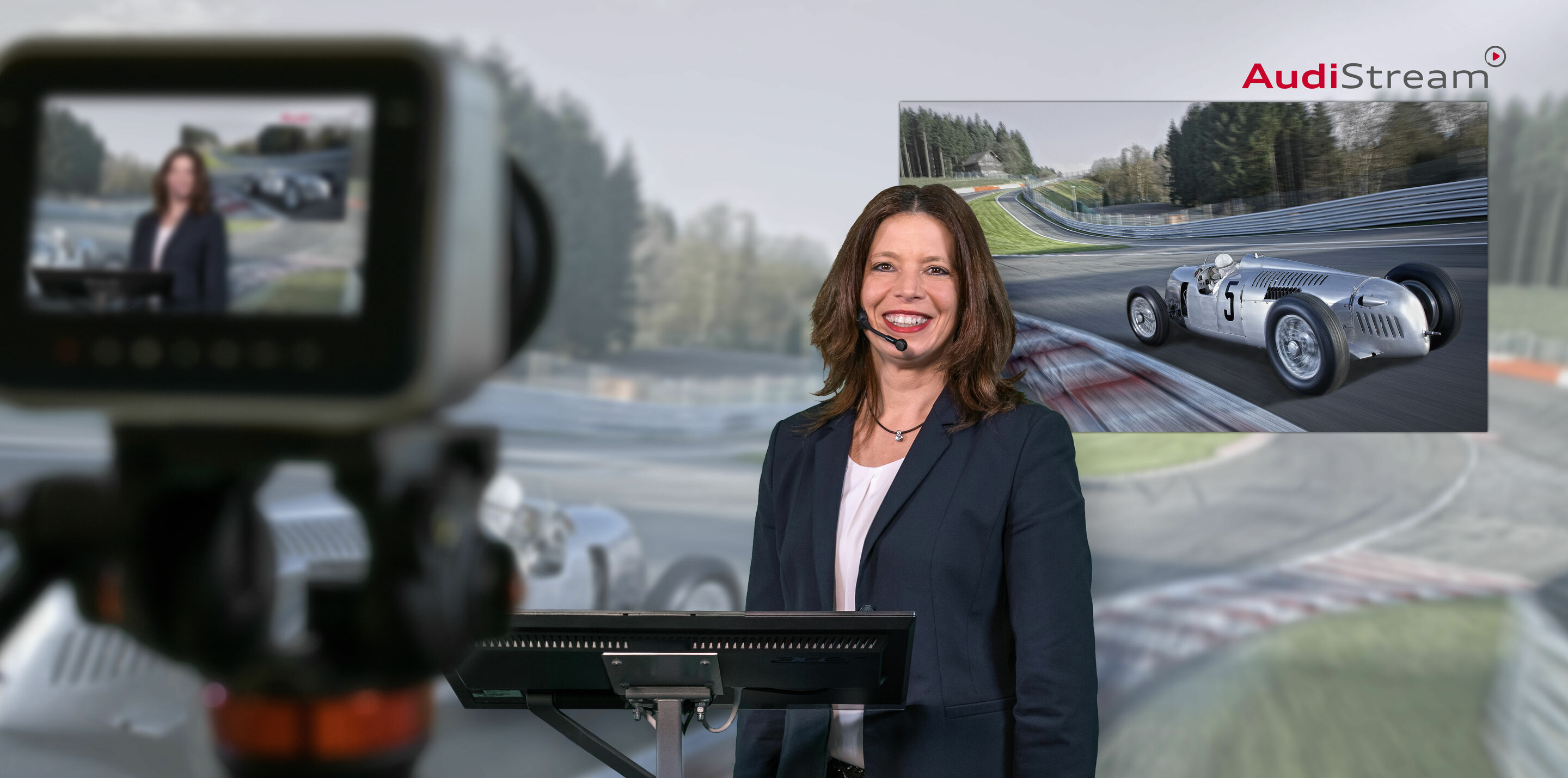 AudiStream - experience the world of Audi
With AudiStream, interested parties can get an online glimpse into the world of Audi. In a variety of interactive streams, tour guides lead them through the production sites in Ingolstadt and Neckarsulm, for example.