Here you will find all the financial figures for the Audi Group. Besides regular interim reports on the current business situation, we also make our press releases relating to the Interim Financial Report available to you here. Furthermore, we inform you annually about the development of the Group during the previous year in March.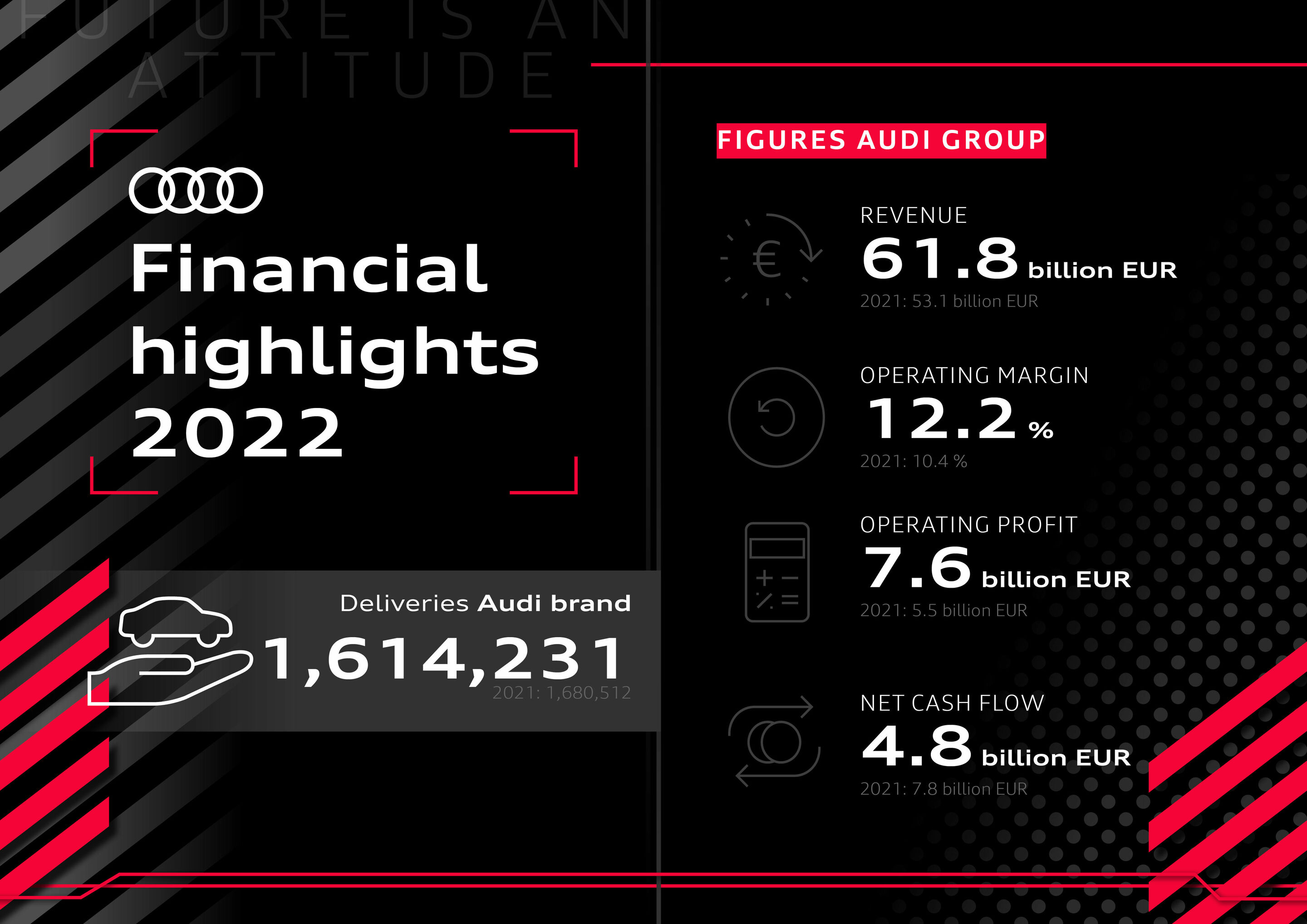 2022 fiscal year: Record operating profit for Audi
The Audi Group closed the 2022 fiscal year with a record result in a year when the company continued on its path toward becoming a leading provider of connected, fully electric premium mobility. Revenue rose 16.4 percent to a record €61.8 billion while operating profit climbed nearly 40 percent to an all-time high of €7.6 billion.