Living up to due diligence: Audi brings its own sustainability requirements to the supply chain as well
Business decisions and processes impact both people and the environment. For this reason, Audi centers its activities around sustainability. This means avoiding damage to the environment, ensuring the sustainable use of resources, and assuming social responsibility. With Act4Impact, Audi has launched a program that intensifies collaboration with its business partners. Learning from each other and jointly developing innovations are at the heart of the initiative.
Act4Impact: The program promotes exchange, networking, and knowledge transfer with business partners
A broad network: Audi works with more than 14,000 partner companies from over 60 countries
Intelligent monitoring: Artificial intelligence acts as a sustainability radar
Successfully implementing the environmental, human rights, and due diligence targets Audi has set requires strong partner companies along the supply chain. After all, sustainable action in complex manufacturing processes is only possible when all partners work together as equals in pursuing the same goal. Audi therefore supports its more than 14,000 suppliers in round about 60 countries in implementing sustainability in their own operations. Its environmental, social, and compliance guidelines, defined in the Code of Conduct, form the basis for collaboration and are an integral part of risk assessment processes.
Taking responsibility for people and the environment
In order to live up to its commitment to sustainability, Audi is developing environmental standards, consistently working to improve working conditions – for example in the handling of critical raw materials in the supply chain – and increasingly integrating new technology to improve traceability in the supply chain. To Audi, sustainability does not simply mean avoiding negative impacts on people and nature; it also means generating a positive impact wherever possible.
Protecting the climate and reducing carbon emissions: Sustainable from stage one
The transition to electromobility is shifting a large proportion of carbon emissions to the supply chain. This is because the systematic electrification of the model range has kicked a significant proportion of the battery's carbon footprint up the supply chain. In 2025, on average, around 25 percent of total emissions that an Audi car will produce during its life cycle will be generated in the supply chain.
To offset this, the company launched an "Audi CO2 program in the supply chain" back in 2018. Together with suppliers, the program identified measures for CO2 reduction in the lower stages of the value chain.
The Volkswagen Group was one of the first major car manufacturers in the world to commit to the Paris Climate Accords. As such, Audi has set itself the goal of being net carbon neutral at all levels of the company by 2050. Reducing carbon emissions is an essential step toward improving the company's ecological footprint. Newly developed guidelines regulating the exclusive use of green power at Audi partner companies, for example, support our procurement processes and promote the use of renewable energies. This promotes the use of renewable energies in the supply chain.
1More than 480,000 tons of carbon dioxide equivalent (CO2e) were saved in the Audi supply chain in 2021. CO₂ equivalents are units of measurement to standardize the climate impact of different greenhouse gases. It converts and encapsulates greenhouse gases in CO₂ equivalents. The previously mentioned reduction in the Audi supply chain in 2021 was achieved by, among other things, using green energy in HV battery cell production and closing the material circuit for aluminum as well as the associated reuse of those materials. Without those steps, the conservation in Audi's supply chain in 2021 would not have happened.
Recycling: Conserving resources, closing loops
But sustainability efforts in Audi's supply chain go beyond reducing carbon emissions by guaranteeing the sustainable, conserving use of natural resources. Examples include the Aluminum Closed Loop (use of recycled aluminum), glass recycling (glass cycle for defective car windows), and chemical recycling (pyrolysis process for recycling mixed automotive plastic waste).
To significantly reduce the use of primary aluminum in the supply chain, Audi launched the Aluminum Closed Loop. The loop ensures that high-quality aluminum scrap is returned to the material cycle instead of being sold at a profit on the scrap market. The supplier recycles surplus aluminum scraps from Audi's press shop, reusing them as secondary aluminum. With a recycling rate of almost 100 percent, the program has reduced the amount of energy required for aluminum production by up to 95 percent compared with the use of primary aluminum.
Closing loops with glass and plastics
With the aim of using secondary materials wherever technically possible and economically reasonable, Audi also plans to close the glass cycle and is using non-reparable car glazing for the production of new vehicle windows. Recycling damaged glass from side, front, and rear windows means that producing new windows takes less energy and fewer raw materials such as quartz sand. Still in its infancy at Audi, the use of glass as a secondary raw material has considerable potential and is part of AUDI AG's circular economy strategy.
In the case of plastics, Audi also relies on the use of secondary materials in the supply chain: While various plastic components such as wheel arch liners can already be recycled at very high percentages using mechanical recyclate, the use of recyclate in high-stress parts (e.g. safety-relevant components) remains a major challenge. Now, however, Audi has joined forces with the Karlsruhe Institute of Technology (KIT) to research a process that can feed mixed automotive plastic fractions back into a resource-saving cycle that is also suitable for high-stress components. With the help of chemical recycling, mixed plastics can be processed into high-quality pyrolysis oil, which in turn can replace crude oil in plastics production. Closing material cycles in this way reduces the use of primary materials. In the future, the process will complement the use of mechanical recyclate.
Social responsibility: Identifying risks and responding resolutely
Audi places social responsibility on an equal footing with climate and environmental protection –for example, by ensuring that human rights along the supply chain are respected. This requires strong alliances and cooperation with other companies and civil society.
Associated measures include Audi's involvement in the Aluminum Stewardship Initiative (ASI) and the Global Battery Alliance (GBA) of the World Economic Forum.
Since the ASI was founded, Audi has been able to help develop and successfully implement a global standard for more sustainable aluminum. Among other things, this standard requires that mining companies closely follow ecological, social, and governance criteria when extracting the aluminum ore bauxite and reflect the concerns of the local residents in all operational decisions related to their mines. This is just one reason why representatives of indigenous peoples are an integral part of ASI's organizational structure. Production sites along the global supply chain are gradually being certified to the ASI standard by external auditing companies. In this way, Audi ensures that compliance with the standard can be effectively monitored. Audi was the first car manufacturer to be awarded the initiative's ASI Performance Standard and Chain of Custody certificates.

Through involvement in the Global Battery Alliance, Audi has visibly demonstrated its commitment to the values of this sustainability partnership of the World Economic Forum. Launched in 2017 as a public-private collaboration platform, the Alliance aims to ensure social and environmental sustainability in the value chain for the raw materials that go into batteries. The GBA looks at challenges related to raw material extraction in addition to promoting sustainable circular recycling concepts and innovations that promote battery sustainability. Audi has been a GBA member since the platform was founded in 2017.
In order to promote uniform standards, Audi has joined a consortium of German global market leaders and participants from the industrial and scientific worlds. Together, we are methodically developing specifications for a digital product pass for batteries known as the "EU Battery Pass". This project is supported by Germany's Federal Ministry for Economic Affairs and Climate Action.
Using critical raw materials: Due diligence and respect for human rights
But Audi's focus on social responsibility goes beyond battery raw materials and aluminum. To ensure human rights are respected in raw material supply chains, it is also expedient to prioritize individual raw materials according to their level of risk. An objective analysis prepared through the Drive Sustainability initiative shows which raw materials in which processing sectors may pose the greatest risks to human rights. Based on this, 16 raw materials have been prioritized at Audi and within the Volkswagen Group. Additionally, a clear system was established for dealing with these findings within the Group. Related measures differ by raw material. At Drive Sustainability, Audi is working within the Volkswagen Group with the Raw Materials Observatory, an international non-profit organization created to support cooperation on the use of mineral raw materials and promote ongoing analysis of sustainability risks in the raw materials sector. The findings are used to derive individual measures as well as joint measures with other car manufacturers. Another item on Audi's sustainability agenda is the promotion of humane and fair working conditions in partner plants.
For greater diversity in business relationships
Through the Supplier Diversity & Inclusion Initiative, Audi also focuses on the individual potentials along the supply chain. The equal participation of people with diverse histories and skills strengthens innovative power and creativity. The initiative has two aims: to increase the quality of products and services for customers and to reflect and live a diverse society in Audi's business relationships. The brand with the four rings has already taken numerous measures to operate with greater diversity and inclusion. This includes training on unconscious bias, toolboxes for inclusive leadership and equal-opportunity processes, as well as cooperation with external initiatives to foster diversity. Now the premium manufacturer is extending this commitment to its business relationships. In the future, the company will work more closely with diverse suppliers in its day-to-day operations. This includes social businesses and minority-owned businesses (MOBs). Audi has also entered into a partnership with the global organization for social innovation Yunus Social Business. By participating in the latter's "Unusual Partners" program, the brand with the four rings is committed to promoting the integration of social businesses in the value chain, among other things. The program focuses on the potential integration of small businesses.
Using tools to develop solutions together
Audi uses various tools to actively shape supply chain sustainability in the areas of people, the environment, and innovation. One example here is the sustainability rating or "S rating". This tools helps suppliers evaluate their plants with respect to sustainability, the environment, and social wellbeing, regardless of their location and size. In short, Audi uses this procedure to ensure contractual partners comply with the contents of the Code of Conduct for Business Partners. It also lets the company determine the sustainability performance of its suppliers.
The rating is based on a self-assessment questionnaire (SAQ) that suppliers answer. On-site checks are also carried out in some cases. Audi only works with companies that pass this audit. The S rating is mandatory for all companies that wish to cooperate with Audi and employ more than ten people at their site.
Another toolbox that provides various tools for cooperation in the supply chain is Act4Impact. The program helps individual suppliers develop a common understanding of each other by continuously learning from one another, exchanging ideas, and cooperating to stimulate and kick-start change. Put simply, it is a way for supply chain partners to inspire each other through regular exchange. Act4Impact works by bundling all collaborative activities, for example in training courses and workshops. These focus on incentivizing suppliers to realize their own savings potential in addition to providing suggestions for the development of related operational measures.
More supply chain transparency and security through digitalization
On the way to a more sustainable supply network, digital tools and new forms of cooperation are crucial. To increase transparency and prevent risks in the supply chain, Audi relies on the use of new technologies.
In order to responsibly manage the complexity of its supply chains, Audi also relies on artificial intelligence (AI). Intelligent algorithms are used, among other things, to identify potential sustainability risks in the supply chain at the earliest stage. For example, AI developed by Austrian partner company Prewave analyzes publicly available news from 150 countries in 50 languages to check for reports of credible sustainability violations along the supply chain. Whenever the AI detects a potential sustainability risk developing, Audi is alerted automatically. A team of experts examines the facts in detail and initiates appropriate measures if necessary.
Continuous improvement: Sustainability as the recipe for progress
Audi combines these various projects and concepts with its vision of continuously improving transparency and sustainability performance in the supply chain. There are many challenges along the way. But the key is to achieve a positive impact in and through the supply chain while doing better and better at meeting its own sustainability requirements.
Press contacts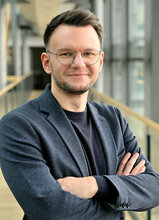 Marius Holfert
Spokesperson Procurement
All press contacts