Thinking ahead: From decarbonization to circular production
Audi has set itself the goal of achieving company-wide net carbon neutrality1 by 2050. This intention puts the brand with the four rings at the outset of a major transformation; various measures have already been implemented along the entire value chain in service of this goal. Audi production sites worldwide are already set to operate with net carbon neutrality by 2025. Through its "Mission:Zero" environmental program, Audi is consolidating all measures to reduce its ecological footprint in production and logistics. The environmental program goes beyond decarbonization to address the key areas of activity of efficient water use, resource efficiency, and the protection and preservation of biodiversity. The company's vision is to create a circular economy where resources such as plastics, water, and other raw materials are used in closed cycles. Pilot projects are intended to pave the way for a long-term circular system.
1Audi understands net-zero carbon emissions to mean a situation in which, after other possible reduction measures have been exhausted, the company offsets the carbon emitted by Audi's products or activities and/or the carbon emissions that currently cannot be avoided in the supply chain, manufacturing, and recycling of Audi vehicles through voluntary offsetting projects carried out worldwide. In this context, carbon emissions generated during a vehicle's utilization stage, i.e. from the moment it is delivered to the customer, are not taken into account.
Audi Hungaria reached the carbon-neutral goal in 2020; Audi Brussels did it, as the first site to do so, in 2018. All other Audi sites worldwide are set to follow suit by 2025. One particular challenge is the integration of renewable energies into the established infrastructures at Audi's sites. For example, the use of photovoltaic systems is to be stepped up and the proportion of the heat supply from the company's own renewable sources increased. Audi is pursuing a hot spot-based approach to the use of water, focusing on areas where availability is critical or demand is particularly high. For example, water is a priority at the San José Chiapa site in Mexico, since water is a rare commodity there as it is.
Made up of experts from all sites, the "Mission:Zero" team members are are in close contact throughout the company. Together, they identify where there is a particular need for action, which of the sites will serve as the benchmark in individual areas, and which solutions can be applied at other sites. Pilot projects make it possible both to test the effectiveness and feasibility of the solutions and to transfer the findings.
Brussels: World's first carbon-neutral high-volume production plant
The Brussels plant has been working on various aspects of decarbonization and has been certified as the world's first carbon-neutral high-volume production plant in the premium segment. The first sphere of action was the switch to green electricity, which was accomplished in 2012. Among other things, Audi Brussels installed one of the largest photovoltaic systems in the region on the plant premises, covering 107,000 square meters.

It generates around 9,000 megawatt hours of power per year. The second sphere of action involved heating the location with renewable energy. In Brussels, this coverage comes through biogas certificates. Both these spheres together cover about 95 percent of its energy needs. Emissions that cannot yet be avoided by means of renewable energy sources are offset using carbon credit projects. These pillars – supported by other measures – are blueprints for decarbonization at other locations as well, depending, of course, on the individual regional possibilities and constraints.
The Győr site: Hungary's biggest consumer of geothermal energy
The first step for Audi Hungaria toward carbon neutrality was the complete transition to green power, which was accomplished through, among other things, the commissioning of Europe's largest rooftop photovoltaic system, covering an area of around 160,000 square meters. The system reaches maximum power of twelve megawatts. The second step was covering the site's heating needs through geothermal energy: Since 2015, the company has met up to more than 70 percent of its heat requirements with renewable, geothermal energy. This makes Audi Hungaria Hungary's biggest consumer of geothermal energy. The system provides the Győr site with at least 82,000 megawatt hours of heat energy each year; in its third step, Audi Hungaria covers its remaining heat requirements with biomethane certificates. Carbon emissions that cannot currently be avoided – for instance, emissions from engine test stands – are compensated with internationally recognized, certified carbon credits. That is the fourth step, which covers about five percent of its carbon emissions. Moreover, the company uses climate-neutral "green trains" in its logistics processes and, in 2021, introduced the Aluminum Closed Loop, a closed cycle for the recycling of secondary aluminum.
Water: A valuable resource
Today, Audi sites use approximately 2.5 to 5 cubic meters of water to produce one electric vehicle. To use water consciously and sparingly, Audi is looking to efficient processes, closed water loops, and amplified use of rainwater. Gerd Walker, Member of the Board of Management for Production and Logistics at Audi AG, says: "We want to significantly reduce our weighted use of fresh water and cut our water consumption per vehicle produced in half by 2035. To do that, we're already using recycled water, which is used repeatedly and reprocessed within the loop, wherever possible. Our vision is to have closed water cycles at all of our production locations."
In 2024, Audi Brussels is transforming its water use to forgo potable water in vehicle production. In a pilot project at the Neckarsulm site, a new water supply system is being tested and a closed water cycle set up between the plant and the neighboring municipal wastewater treatment plant operated by AZV Unteres Sulmtal. Here, test pipes convey the water from the treatment plant's final control to the pilot container and back again. In the container, the water is treated with the help of filter systems and membranes. The plant constantly monitors the water quality. Additionally, a laboratory analyzes the water's properties every two weeks. A service water supply center has been in use at the Ingolstadt site since 2019. Together with the previous treatment system, roughly half of the wastewater generated can be fed into a circuit where it is treated and processed for reuse.
In 2018, Audi México became the world's first premium manufacturer to produce cars completely wastewater-free. An important long-term measure to protect scarce natural resources was the construction of a rainwater reservoir with a retention capacity of 234,000 cubic meters on the plant site in San José Chiapa in 2014. This reduced groundwater consumption at the site by 25 percent. The collected water is used in various processes as well as for the irrigation of green areas.
The water used in production goes through a multistage treatment process at the site, depending on the level of contamination. For example, wastewater generated in the paint shop is first completely pretreated in a chemical-physical plant. Then, this pretreated partial stream is further treated along with the rest of the site's wastewater.
In 2015, a biological wastewater treatment plant with a daily capacity of 1,800 cubic meters went into operation in Mexico. Here, organic wastewater components are broken down by bacteria in an aerobic process. Pretreated water from the painting process also passes through this plant. In addition to biological water treatment, a reverse osmosis plant with an annual capacity of 320,000 cubic meters was built in 2018, from which 130,000 cubic meters, or 130 million liters of water, were returned to production in just over two years.
As a member of the "Biodiversity in Good Company" initiative, Audi is implementing biodiversity projects at all its sites. The natural open spaces at the Audi facility in Münchsmünster constitute a lighthouse project. Thanks to targeted ecological design, the complex near Ingolstadt offers a particularly valuable habitat for numerous species of plants and animals. At the production facilities in Münchsmünster, Audi has transformed 17 hectares of land into natural habitats for animals and plants. So far, more than 160 species of plants have developed there and around 100 species of wild bees have settled in. People also benefit from healthy biodiversity, as it is the natural foundation of human life. Protecting wild bees, for example, is particularly important for the natural environment and people: Bees pollinate both wild plants and crops, ultimately providing food for people.
To take a strategic approach to protecting biodiversity, Audi has developed a biodiversity index analogous to its decarbonization index. The index lets Audi use special key figures to evaluate each location and define binding targets. This encompasses questions such as: Are building facades and roofs greened? How are the open areas landscaped? Are employees made aware of the issue, for example through training courses? This makes it possible for Audi to determine how biodiverse the sites are, develop a strategy for improving the natural balance there, and measure its success.
Press contacts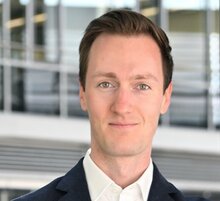 Sebastian Schalk
Spokesperson Production, Logistics and China sites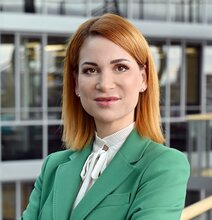 Agnes Schwägerl
Head of Corporate Communications
All press contacts